After a few months since the beginning of the 8th generation and with the three main manufacturers having shown their cards, I decided to take an opportunity to finally acquire a new console at a very low price and after thinking about the qualities and defects of each device, I decided to buy one Wii U.
I never hid that I have a great admiration for Nintendo, a company that has made countless mistakes throughout its history, but I usually say that it still has the essence of being a true game developer and although technically its new console can't cope with the its main competitors were the games of the Japanese company that won me over.
For now, neither Xbox One nor PlayStation 4 have titles that make me feel like playing games, as deep down even the exclusives already released for each of them are not very different from what I can have on the PC and in the case of the Wii U, the situation is completely opposite.
If I add to that its characteristic control, I came to the conclusion that at the moment it would amuse me more, in addition to being able to offer me something I couldn't have anywhere else and since yesterday I've been exploring the device, which I confess, left me a great first impression. As I had never played on a Wii U, I was surprised by the size of its joystick, the excellent quality of the image on its screen and, above all, the way in which the sound of the controller helps to increase immersion.
Even without having had much time to get to know everything it can offer, I could also notice some points that I didn't like a little, such as the fact that the Wii games don't run in high definition when running on it or the small amount of internal space , but luckily I was able to use an external HD to store the games obtained digitally.
Speaking of games, I preferred to buy the simplest version of the video game, the one with 8GB and spend the difference on games. With that I was able to get a bundle that came with New Super Mario Bros. U + New Super Luigi U and a digital copy of The Legend of Zelda: The Wind Waker HD, in addition to ZumbiU and Mario Kart 8, which in turn gave me the right to another game, Pikimin 3.
Unfortunately I couldn't get Super Mario 3d World, the title I'd most like to play on the Wii U, but I know that sooner or later I'll end up investing in one and until then I'll have plenty to enjoy.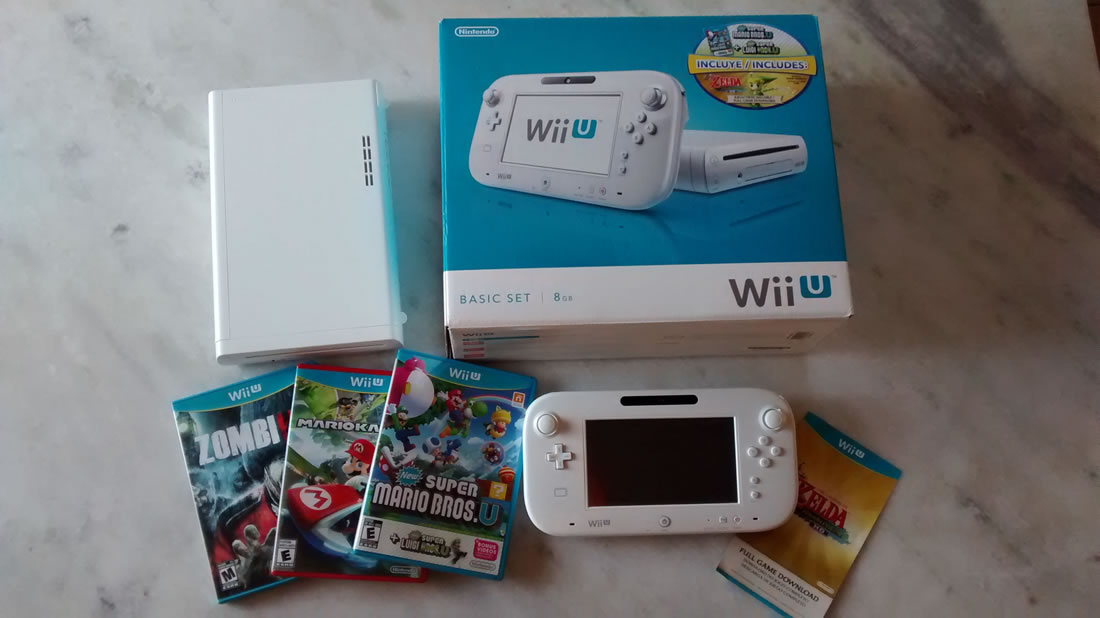 It's still too early to say, but so far I'm very satisfied with the purchase and just seeing Nicolas's excitement watching Mario's games, given that he hasn't been very interested in games yet, it's already clear to me that Nintendo It really has something different from the others.
PS: If you have a Wii U, add me there as a friend, my username is doridmp.