Imagine being born into a family destined to protect the imposing Mount Morta. With your home perched on top of a sanctuary, you'll spend your life preparing for the worst, and when a terrifying force of evil wakes up, you'll begin to imagine that the burden might be too heavy. However, being a Bergson means relying on the help of other members and you will quickly learn to be grateful for it.
This is the premise of Children of Morta, an action RPG with roguelike elements developed by the Dead Mage and that has just arrived on Steam. After dedicating myself a little to it, I found that although it has some problems in its structure, the game manages to have fun with its challenging gameplay and, above all, an interesting plot.
That's because, contrary to what we see in titles that intend to put the player to repeat incursions into a dungeon whenever he dies, Children of Morta gives us a nice story, with the characters having an above-average level of charisma and the mystery that surrounds your universe serving as a good incentive for us to keep playing.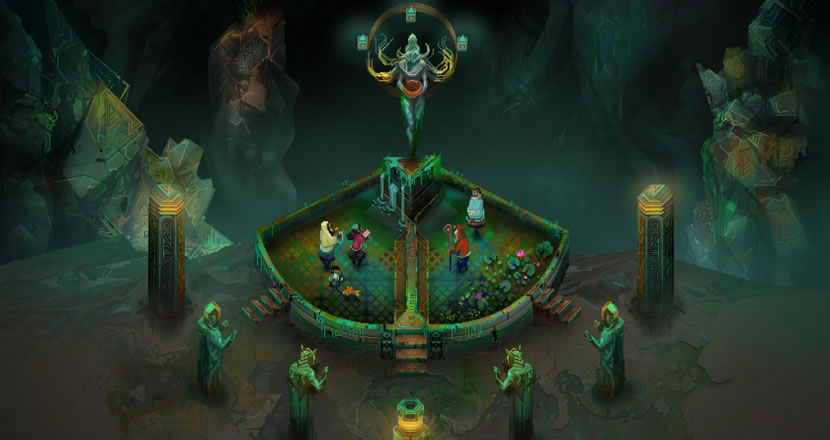 Its mechanics work in a similar way to other roguelikes, where we'll have to choose one of the family members and head inside the mountain. When we fail or defeat the boss, we will return home, where we will use the experience and money gained to improve our weapons or acquire new skills.
Those who are used to titles like that know that this way the next incursions can be easier, but an idea well implemented by the developer is that it will be in these returns that the story will be told, whether with key moments for the plot, or simply presenting common situations that serve to illustrate the unity between the family.
So, to force us to play with all the characters, the game has a system that makes them tired over time, but don't think that this will be bad. Knowing the strengths and weaknesses of each is a process that brings some variety to the game, as well as encouraging the evolution of all of them.
Still, as with almost all games of the roguelike style, Children of Morta can scare because of the high difficulty level and lacks in repetition. Even with the dungeons being randomly generated, entering one of them knowing we won't last long just to try to evolve a little more will be quite common and for those who like to fast-forward through the games they play, this is definitely not a good indication.
Another point that may displease many people is the lack of an online cooperative mode. Playing Children of Morta in the company of a friend is a task that makes it much more fun, but as this is only possible locally, unfortunately the lack of internet games is something that must be considered.
However, this is a game that can still hold you for many hours, with its beautiful pixel graphics providing very cool scenes and the story managing to deliver a good idea of ​​what it would be like to be born into a complicated family, but at the same time so important to support us . And in the end, aren't they all like that?
No air and (no sensors) in space The end of the world, a river and the company of a dog