I've never really liked the idea that certain styles of gaming don't work on this or that platform, but in giving They Are Billions a try on Xbox One, I have to admit it wasn't meant to be played with controllers — or at least it wasn't well adapted by the folks at Numantian Games. But before you complain about the control system on the console, let me explain what They Are Billions is all about.
Functioning as a real-time strategy game, in it we will be in a distant future where humanity was almost totally decimated by zombies. In command of a few survivors, our mission will be to found and manage a colony, with two of its main differences being the steampunk setting and the constant threat of the undead.
Putting characters to explore the map and inevitably encounter zombies is a very interesting experience and, in most cases, terrifying. That kind of feeling is something hard to see in a game of this genre, which makes They Are Billions somehow ends up working as a mix of strategy and survival game.
What makes each game very tense are the random events and the huge amount of zombies that can attack us. But when I say huge, don't think of a few dozen enemies heading towards our cities, but thousands. According to the developer, the engine in which the game was made allows up to 20,000 units to gather in real time, a sea of ​​decaying beings that will be able to both make us smile and make us very worried.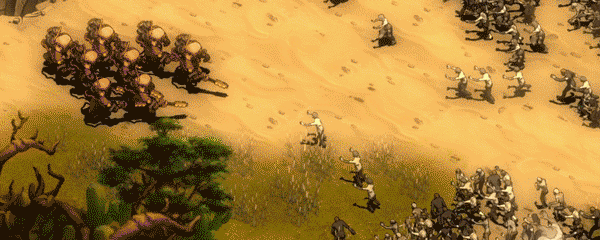 They Are Billions is a game with an interesting visual style and lots of cool ideas (and executions), mainly because it belongs to a genre that rarely seeks innovation. However, on consoles it has two issues that are basically preventing me from continuing to play.
The first one is what I mentioned at the beginning of the text, the terrible system of controls. Carrying out any action using a joystick is an almost impossible task, with the imprecision and complexity taking away any pleasure we could have played in a video game. The simple act of choosing a unit, whether on the battlefield or on the menu, proves to be too complicated, making the matches much more difficult than they should — and the game is not easy anymore.
It has to be said however that the title allows the use of keyboard and mouse on Xbox One, which undoubtedly fixes the problem, but since we're talking about a console game, this practically eliminates the comfort of sitting on the couch and it's This is where another big problem with They Are Billions comes in, its interface.
With the fonts being absurdly small, being able to see anything written in the game is a challenge even for those with good eyesight. As this is not my case, I often had to get very close to the TV to be able to read what was present in the tiny text boxes of the game and I honestly cannot understand how a developer can miss a problem like this.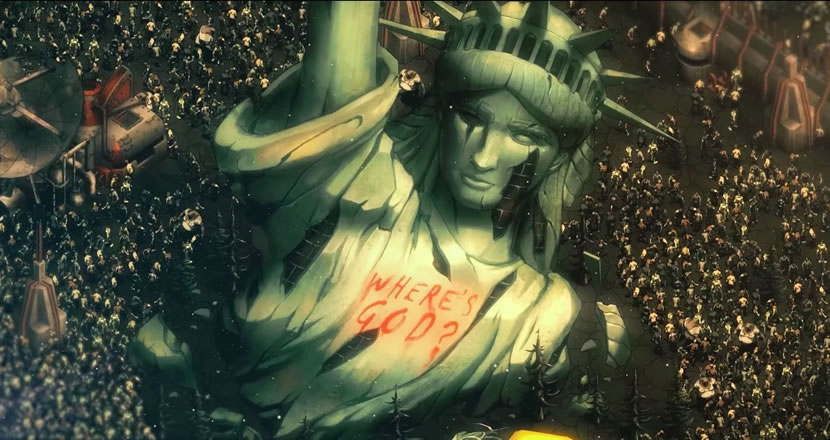 The curious thing is that the studio recently released a patch that was supposed to make the texts more readable, but either my game hasn't been updated or I'm afraid to think about what it was like before. Anyway, I think they still need to improve that aspect a lot so that They Are Billions becomes minimally usable.
I would also criticize the lack of variety, as for now the title only has a survival mode and I believe it would gain a lot if it received a campaign, especially if it also served as a tutorial.
In other words, the way They Are Billions is found on consoles, I find it very difficult to recommend purchasing it, especially if you're going to play with a controller. It may be that in the future Numantian Games will be able to fix some of these problems, but for now, I can only regret that I didn't get the PC version of the game.