The world is over. Civilization as we knew it came to an end along with the electrical energy of the planet, which was gone after a geomagnetic storm of cataclysmic proportions. The few survivors can only try to hold on one more day, or else succumb to the force of nature.
If such a description sounds like a good theme for a game, then The Long Dark is what you've been waiting for. Functioning as a good and deep survival simulator, the creation of Hinterland Studio is still in Early Access (games that are sold in advance), but even so it is possible to realize its enormous potential and find a lot of fun with the title.
When its final version is released, the promise is that the game will have a story mode, where we will take on the role of pilot Will Mackenzie right after his plane crashes, but for now we can only test our ability to survive as long as possible.
Played at a point on the map at random whenever we start a new game, we'll have to scour the region of northern Canada in search of items such as medicine, equipment, water, shelter and especially food, but there is a very serious problem to be faced: the extremely adverse to the location.
With temperatures that can easily go below -20 °C, every step we take will have to be very well thought out, as all actions consume calories and being exposed for a very long period can result in hypothermia. The desperation to find a warm place is such that when we enter a cabin it is almost possible to feel the heat that it will provide us.
The Long Dark shines for functioning almost like a first-person strategy game, making it clear that there are no right choices to be made and punishing us even when we seem to be making progress. We have to make tough decisions all the time, since it would be better to spend a lot of calories to get some firewood and protect yourself against the cold? Or would sleep be preferable to lessen fatigue and risk starvation? In the end, it feels like we're just postponing the inevitable, which is our own demise.
For it is precisely this mechanic that captivates, in addition to the great attention given to detail. For example, you can melt snow to make water, but if you drink it without boiling, you risk getting sick. The same goes for meat that we take from the body of a deer and if you thought about lighting a fire to warm up, know that it cannot be done in a place with very strong wind.
In fact, The Long Dark gives an incredible feeling that we are fighting for our lives, offering gameplay that is far from the typical frenzy of first-person games and where walking a few hundred meters can take several minutes, after all you don't want to risk it. your stamina just to save time.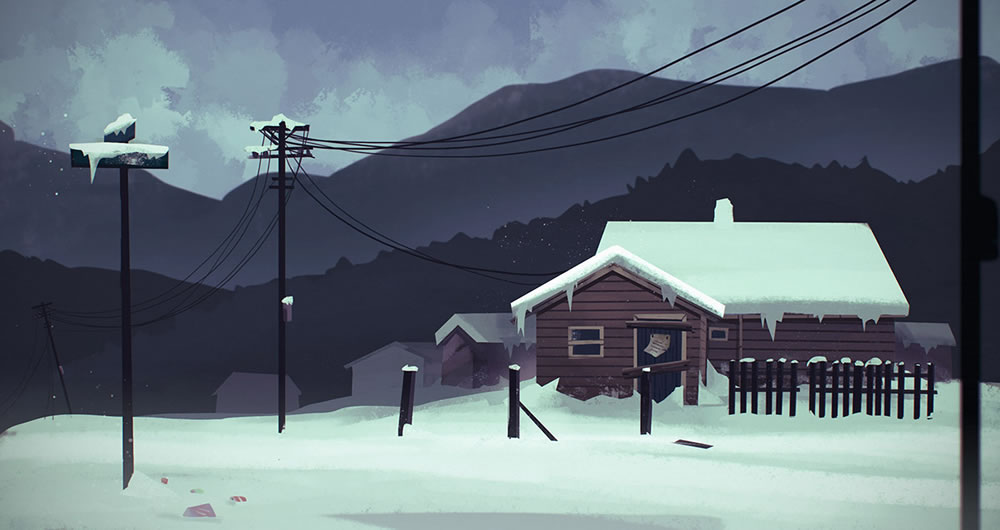 A negative point is that despite the map being relatively extensive, sooner or later we will get to know it in full and that's why I think it would be nice if the scenario was randomly generated, thus making the game's useful life practically infinite.
In the visual part, the game also enchants, with graphics that look like a cartoon and mainly, for its very beautiful artistic direction. The sense of desolation conveyed by the scenarios is fantastic, but I hope they can improve the bodies of other people we meet from time to time, as they are a bit out of step with the rest.
However, one point where The Long Dark needs to improve a lot is in its interface. Navigating through the menus is an arduous task and if the items had a visual representation, it would be much faster and easier to identify them.
As it is an unfinished product, these small problems can be easily fixed, as well as more content added and so I think the game has immense potential, managing to have fun even in its current state. The Long Dark is without a doubt a beautiful work by the folks at Hinterland Studio and one that could get much better with time.