Although it took longer than it should have done, I'm gradually getting to know the Yakuza franchise and with each game I try, my admiration for this one of Sega's most acclaimed brands grows. The last one was Judgment Remastered, a title originally released in 2019 and which recently received a version for Xbox Series, Google Stadia and PlayStation 5, where I'm playing.
Total War: Three Kingdoms and the Complexity of War Run, shoot and explore in Turrican Flashback Collection
Functioning as a spin-off for the main series, in it we will not assume the role of a member of the famous Japanese criminal organization, but of Takayuki Yagami, a lawyer who after going through a traumatic moment, decides to leave the courts to become a private detective . The situation could serve as a mere backdrop for the story, but it is there that the whole main idea of ​​Judgment's gameplay is based.
9th generation
Optimized for next-gen consoles, Judgment runs on them at 60 FPS and with several visual improvements, such as textures and lighting. In addition, the game has a tempo much lower loading and brings all released additional content back to the original.
It's just a shame that, unlike what happened with Yakuza: Like a Dragon, Takayuki Yagami's adventure was not localized to Portuguese.
While at its core it's also a third-person action game set in the fictional Kamurocho district, here we'll have to put our talent for investigating evidence, crime scenes and pursuing suspects to the test. Among the abilities that Yagami can use to solve a case are a drone that can be used to spy on someone in a building we don't have access to; conversations that will take place in the sequence we choose or even the possibility of using disguises.
All of this adds a nice layer of variety to the franchise, but what should be the game's highlight lacks depth. For much of history, these investigations will be little more than disguised minigames that give us little or no challenge. Need to find evidence in a photo? Just hover your cursor over the image until a hint is revealed. Do you want to know where is a person who can reveal a secret to us? No problem, go to where it's marked on the map and after a short scan, the target will be detected without too much trouble.
Even "interrogations" suffer from superficiality, as in them we will only have to choose the order in which the questions will be asked and the difference between success and failure will be whether or not to gain a small amount of experience. It's a shame, as this is a part of the game that could have been explored much better and even made the encounters much more tense.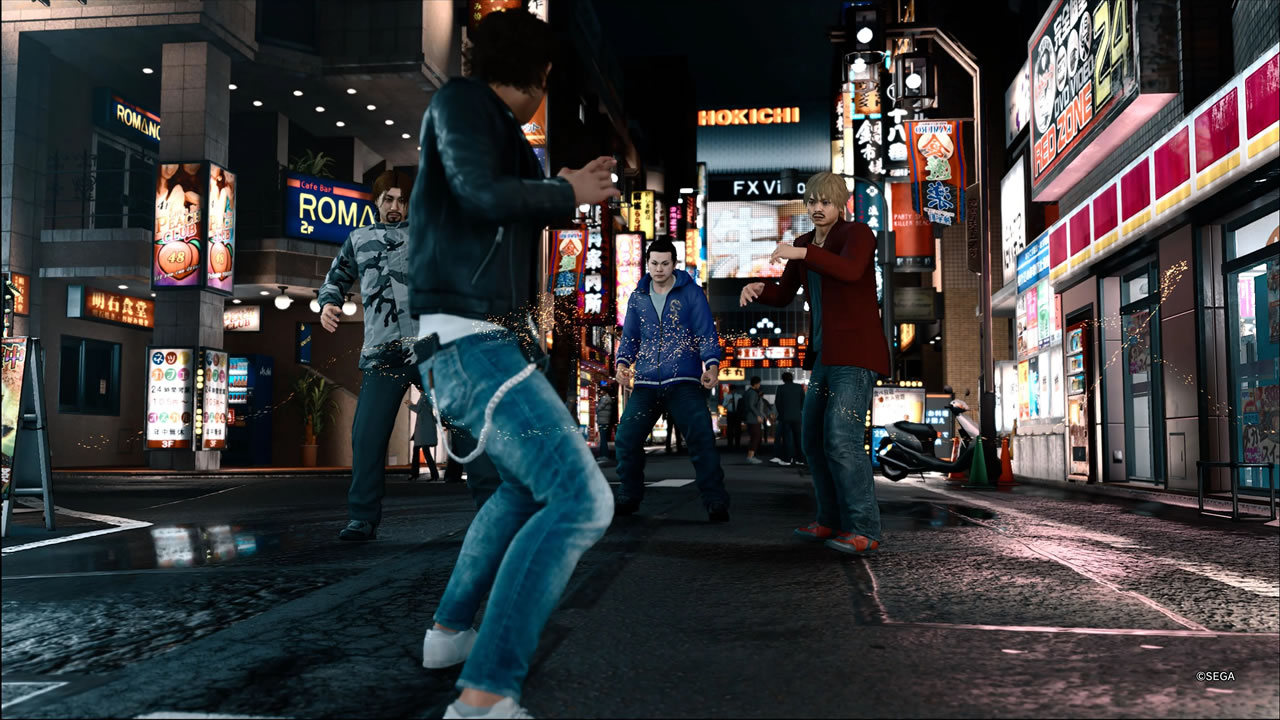 In the combat part, those who are familiar with the series will have no surprises. In Judgment we'll also be pestered by all sorts of troublemakers as we move around the city and here we'll have a system similar to Yakuza 6, where we can switch the protagonist's fighting style when we're facing one or several enemies.
To be honest, this was always the part of the franchise that interested me the least, because in addition to the gameplay in the fights having always seemed very simple, the feeling is that they are just there to make the game livelier. What makes the situation even worse here is that, if it made sense to beat the shit out of others for being a member of a feared gang, it doesn't make sense to be in the shoes of a lawyer/detective.
Other than that, the player can still use their time to explore the map and participate in various non-mandatory activities, such as participating in drone races, playing some Sega classics in arcades in the region, eating at the many restaurants or stopping at a bar to have a drink. The place also has some characters that consider us friends and the more we interact with them, the greater the chance of gaining items or side quests.
Toshihiro Nagoshi and the art of telling a good story
But if Judgment slips in its gameplay for failing to deliver a more elaborate detective game, the same cannot be said of its plot. With an excellent narrative and a very well written story, from the first minutes the game managed to make me curious to know who is the serial killer who has terrorized the region of Kamurocho and to my surprise, that's not just what holds us back.
With several twists, conspiracies, betrayals and revelations, the story told in the game is full of nuances and thanks to the excellent performances, it's easy to find ourselves wanting to play a little more just to see what happens next. So I don't think it's an exaggeration to say that I've rarely seen a game with such an interesting plot, something that could very well have been turned into a detective series — and that if it had happened, I believe it would have great potential to be very successful.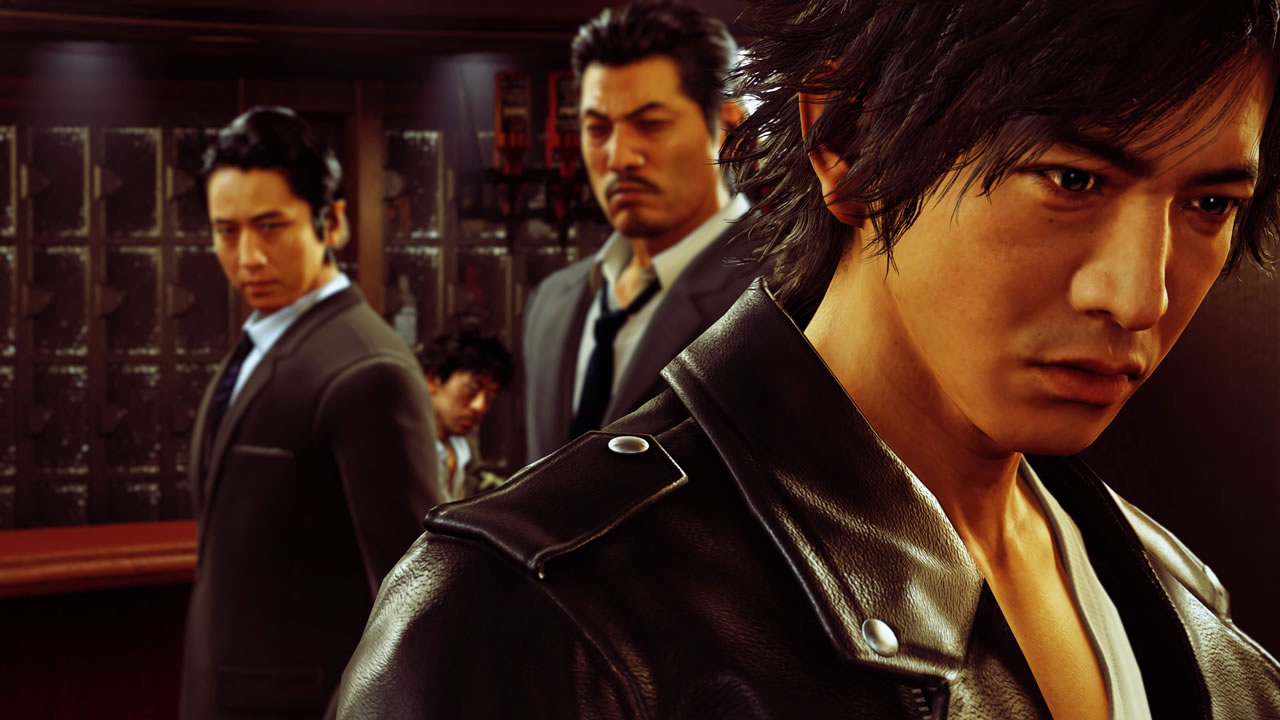 There are also the many side stories that we will come into contact with that will serve as side quests. Serving to occupy the protagonist's time and make his life not just about hunting a dangerous assassin, some of these investigations are really cool, others not so much, but they all help to enhance the game's universe and make Yagami itself a most interesting character.
Still, at the end of the day I just wanted to be able to get on with the main story without having to divide my time with having to buy a collector's item for a guy who lives tucked away in an internet cafe or having to stop at every block for a spanking. in two or three bums who, even for no reason, decided to threaten me.
This by the way is one of the problems that always kept me away from the Yakuza series. It bothers me this difficulty of games to leave aside some foundations that were founded more than a decade ago and that don't work so well nowadays. In the case of Judgment, by doing this Ryu Ga Gotoku Studio ran the risk of burning a good detective game and if somehow that happened, its story is so good that any problem with the gameplay hasn't bothered me to the point of want to abandon the title.