Valve has recently released a major visual update to our library on Steam and while overall the result has really pleased me, there is one detail that has been bothering me since the change was implemented.
The problem is that as games are now shown as if they were on a shelf, the serial ideal is that they all have their covers properly presented, which in addition to making the program look much prettier, could even encourage us to play something which has been in our backlog for a long time.
However, as you can see in the example below (in this case more precisely with the Driver San Francisco and Drakensang The River os Times games), not all titles went through this treatment, which is regrettable. What I didn't know though was that Steam not only allows us to change the image that will be shown by each game, but also lets us configure an animated skin for them.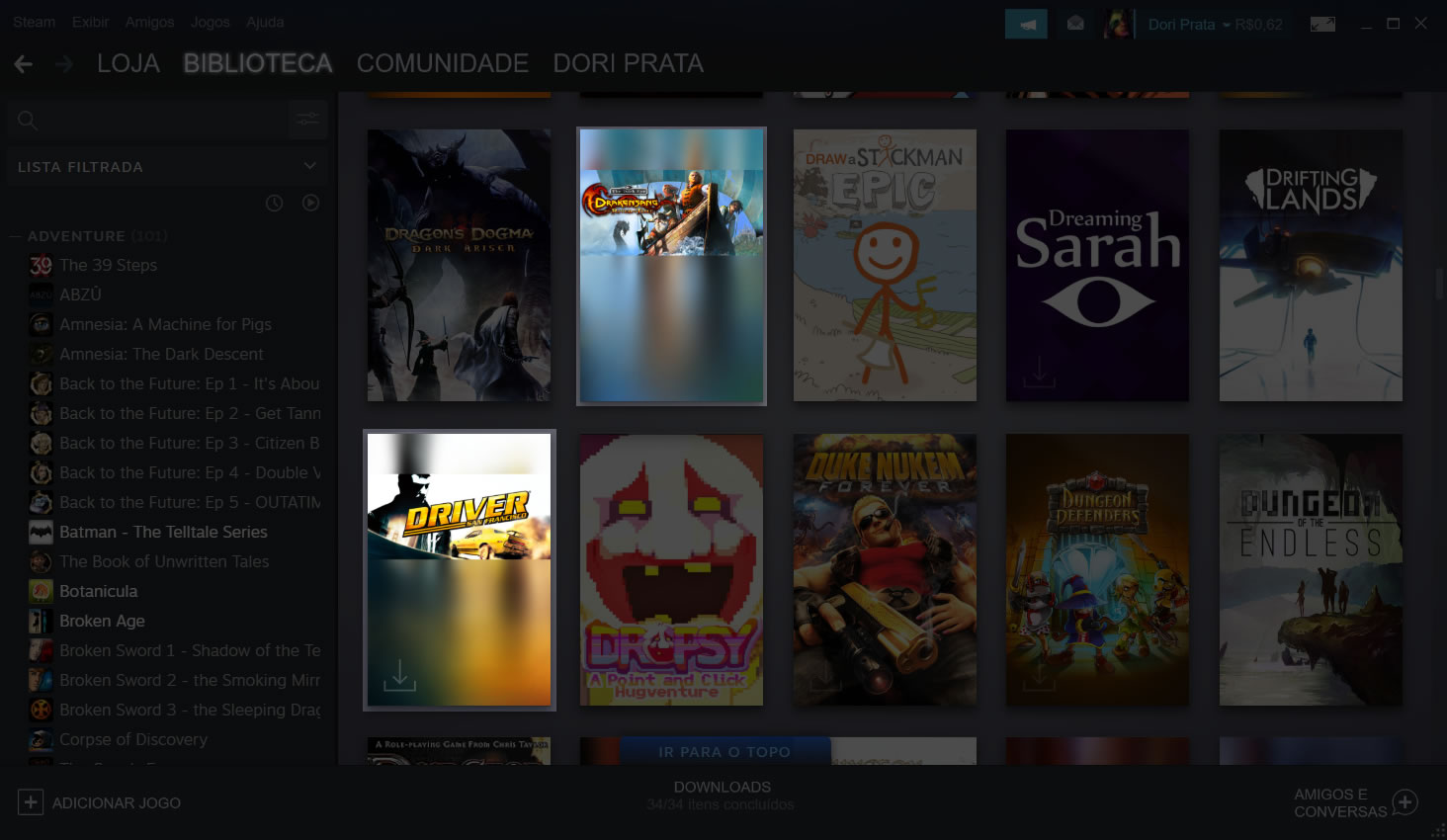 For those who want to make their libraries much more attractive, the good news is that the process of adding custom artwork is pretty straightforward. To do it, just follow these steps: right-click on a game's image > Manage > Define Custom Art. Then you can choose a JPG or an animated PNG.
In the case of static covers, they can be found easily on Google, as for the animated ones the offer will not be so great. So far a good place to see if the cover you're looking for is available is this topic posted on Reddit. We also have this list bringing together several of these animated skins and if you don't want to see them moving, I recommend taking a look at this file.
Okay, it's not a feature that's going to change anyone's life, nor that most Steam users will enjoy it. I still find it very interesting and I just regret the fact that we can't change the cover just by clicking on the game's name in the left column. This could make the task a lot easier for those who have a very large library, but perhaps this possibility will not be added in the future.
However, what really worries me is how much this can make the program heavier and if the images we configure won't disappear in case we uninstall the games or Steam itself. In the case of titles, I don't think that will happen, since we can change the cover even for games that aren't installed. When removing Steam, unfortunately I will only find out when I need to format the computer.