The first time I heard about Everspace I was fascinated by the game. With very beautiful graphics and using elements of RPGs and roguelike titles, exploring its universe seemed like a lot of fun.
The idea in it would be to put us to pilot a spaceship, with the aim of trying to go as far as possible and the detail is that whenever we die, we go back to the beginning. This means the loss of all items that we collected during the raid, except for blueprints that eventually found, as well as all the money found.
It will then be up to the player to take advantage of these resources to improve their ship, in an attempt to become stronger and thus continue the cycle. This mechanic has the ability to become quite addictive, making us want to play just a little longer to see how far we can progress and with the stages being randomly generated, a match will never be the same as the last.
It took me a while to give Everspace a chance, but now that I did, I'm hooked on the Rockfish Games title and I've experienced some very interesting situations in it. Below I would like to describe one of them.
logbook
Everything was going as usual on that incursion. I bounced from region to region after scavenging for resources and defeating Okkar ships, until I arrived (for the first time) in the third sector.
As my ship appeared at the scene, I noticed a large asteroid field to my left and a G&B freighter being escorted some distance away. I tried to fire a research probe to find out what was available there and while my brain accepted the disappointment that that region was practically empty, I received the audible warning that enemies made the jump to the vicinity.
I started to prepare for combat, but what I couldn't imagine was that, along with a swarm of ships, a huge Corvette accompanied them and until I understood what was really happening there, I can guarantee that I was mercilessly beaten.
So I did what any captain would do in a situation like that, which was to try to retreat and while I was heading towards the asteroids, I tried to kill as many enemies as possible along the way. However, in this process I ended up being shot numerous times and although I managed to reduce the threat considerably, the balance was very worrying.
The problem is that my ship had suffered serious damage and among them, the main ones were a failure in the oxygen generation system and another in the sensors. While the first would certainly cause my death in the relatively medium term, the second could end my saga quickly, after all I was still being attacked and not knowing where the enemies were.
I tried to ignore the fact that soon I wouldn't be able to breathe and after calming down, I tried to leave for the visual hunt for the ships of the Okkar alien race. At that moment only two or three of them remained, but without the help of instruments, destroying them was quite complicated.
Eventually that happened and as I took cover behind a rock from that huge enemy that insisted on attacking me from a distance, I made a tough decision. I didn't have the gas to repair the ship's oxygen system, so death would be inevitable. What to do then? The choice would be to invest everything against that colossus and if I managed to destroy it, I would probably be able to collect good credits and leave a legacy for the generation that would follow me.
At first, doing that seemed crazy, but I had an ace up my sleeve: the ARC-9000, a very powerful weapon that can be described as a kind of atomic bomb. However, the ship carries only one warhead, which left me with the certainty that it could not miss — and the hope that the explosion would be enough.
However, the lack of sensors still worried me and with only two nanobots left to repair them, I tried to head towards the wreckage of a ship that I glimpsed after a quick search of the surroundings. I headed in that direction praying that I wouldn't run into more strength Okkares and when I got there, I was lucky to find just what I needed.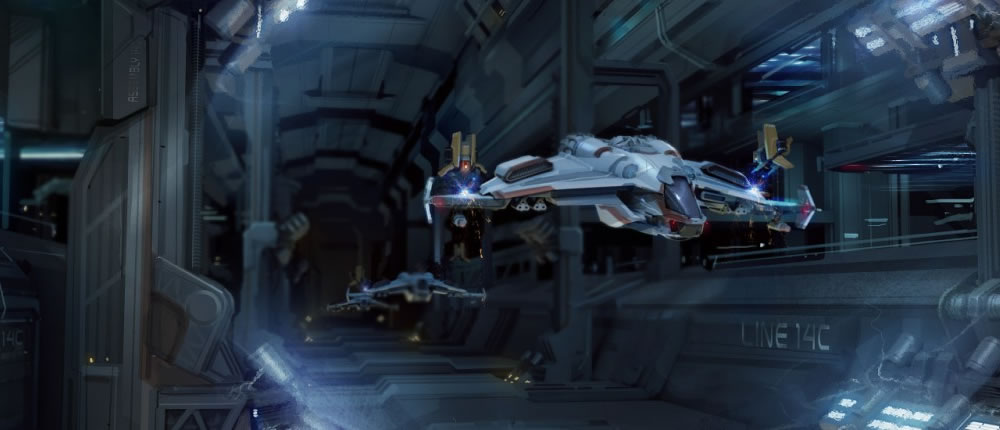 With the ship repaired, I headed towards the suicide mission and when the green lasers started to be fired at me, I tried to advance a little further and pulled the trigger. The time it took for the ARC-9000 to hit the target seemed like an eternity, but when it did, the shock wave spread in all directions and what I feared happened: the target was still working (very shaken, it's true , more still managing to attack me).
At that point there was no turning back, so I tried to fire missiles and shots with my machine gun at the highest possible speed and after a few seconds, that huge enemy ended up not resisting. Unfortunately, I didn't get as much credit for the victory as I had imagined and with the oxygen reserve being below 40%, I just had to jump elsewhere.
I did that and in the new region I was finally able to find a gas reserve, which allowed me to fix the oxygen system when it was close to running out. My adventure then followed, but it didn't take long for me to find my inevitable destiny, which was to become stardust like all my ancestors and what happened to them, maybe I'll tell you here at another opportunity.