Gradually we have seen some games try to get as close as possible to art and a question has been raised time and time again: What cannot be classified as a video game? And this doubt is even more present when we meet Dear Esther.
With the premise of putting us in the role of a man on a desert island, the title caught my attention for the promise of having a much better elaborate narrative than most games we know and also for abandoning the media conventions and is It is at this point that the creation of thechineseroom should alienate many people, but win over many others.
The problem, if we can call it that, is that in Dear Esther we can't jump, run, attack or even have health or time counters or enemies. From the beginning to the end of the adventure, we will be guided by a kind of track where some "triggers" will trigger a narration, where the story is told to us, making it look more like a trip on a ghost train created by Edgar Allan Poe than a game itself.
In fact, while it should be considered a horror story, don't expect scares or monsters everywhere, although the occasional ghost can be seen. The way the plot involves us is more like Hitchcock's thrillers, and should be savored with patience and an open mind, and in this the world created by the developer plays a fundamental role.
Having been created on top of the "centennial" Source Engine, the work that the independent studio has done is impressive and if Dear Esther cannot be considered a masterpiece when it comes to textures, when we talk about the artistic direction there is no way we can do anything else. other than tearing up praise, both visually and soundly.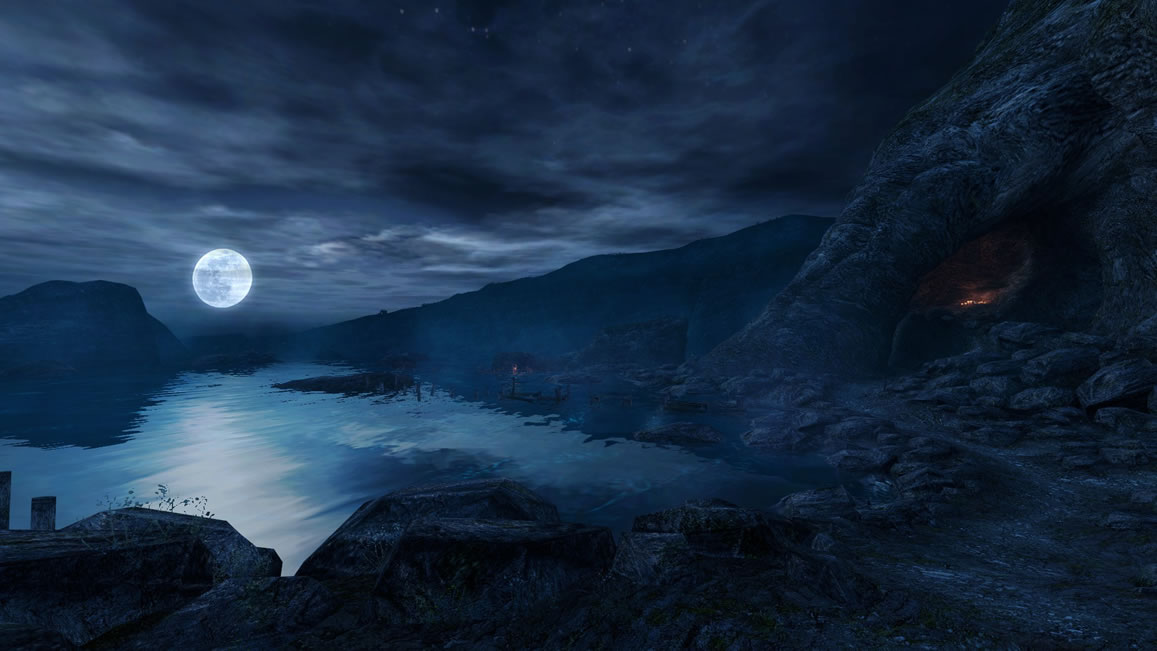 In case you haven't noticed, I avoided quoting the title in this text as a game, because I honestly don't know if it should be described that way and if I usually say that Okami is a painting in motion, so I think it's safe to say that Dear Esther is an excellent interactive book and perhaps the most important is the way he made the barrier of what can or cannot be considered a video game disappear.
Update: I ended up forgetting an important detail. Dear Esther's story is a bit confusing and its understanding depends a lot on interpretation, so those who don't speak English may not understand what's going on, so a good tip is to use this translation into Portuguese.