The year was 1992. Just a few months ago the world had watched the first great war live on television and while the Kuwait oil wells were still spewing long columns of smoke, Electronic Arts released a game for the Mega Drive that would become one of its great icons, the Desert Strike: Return to the Gulf.
Clearly inspired by the events that took place in the Gulf War, the game was about a General Kilbaba, a dictator who took over an emirate and it will be up to the player to face a series of missions to remove him from power. But how to do it? Simple, piloting a mighty Apache, one of the most lethal machines ever created by man.
When the game was released, the feeling of being in control of that helicopter was something indescribable, but what really caught my attention was the freedom we were given, since the title allowed us to accomplish the objectives in the order we wanted.
In addition, Desert Strike also shined for offering a certain simulation, forcing us to refuel the helicopter, collect ammo and even drop a ladder to rescue survivors. If we consider the capabilities of the devices of the time, this complexity was something fantastic.
An interesting detail about the creation of the game is that its creator, mechanical engineer Mike Posehn, had no experience with game development and therefore took advantage of his training to create a system that was capable of recreating the movements of a helicopter and then that the 3D models were developed, it was enough to transform them into sprites.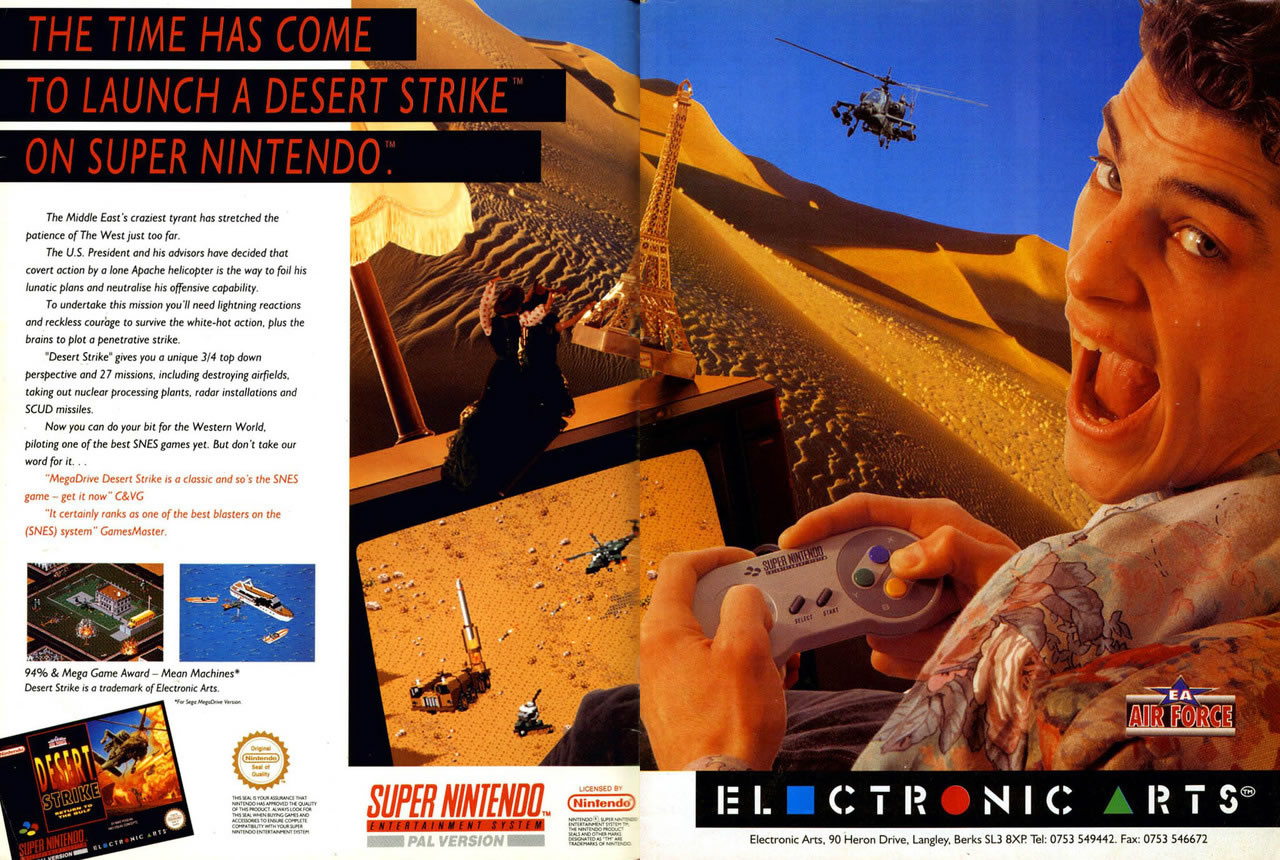 Later the game ended up appearing on other platforms, including the Super Nintendo and even gave rise to much more elaborate sequels and even though I consider Urban Strike the best of the franchise, there is no denying that Desert Strike has a reserved place in my memory, after all, it was he who managed to take me to the conflict that marked the 90s.
Sadly, EA seems to have forgotten about the Strike series, with the latest installment, Nuclear Strike, having been released in 1997, but if they ever decide to revive it, I'd love it if they went back to the traditional isometric camera.
***
The Remembrando column was born there at Meio Bit and the intention with it was to talk about old games that I love. Now it will be published here, every week, but the intention is to give a more intimate view of the games, telling personal situations that remind me of these classics and that sometimes may have the total veracity of the stories compromised by my memory.