I learned to love football at an early age, partly through my father's influence, but whenever I saw a video game that tried to recreate the Breton sport, I couldn't understand how people enjoyed it.
At the turn of the 80's to the 90's, several of my friends loved to get together to face long journeys of games like Goal (NES) or Super Football (Master System), but I preferred to ignore the disputes, because I thought that everyone those titles failed miserably in an attempt to simulate football. Until the beginning of 1994.
Without causing too much fanfare, Electronic Arts put a game on the market that carried in the title the name of the highest entity of the sport and the moment I played my first match of FIFA International Soccer, I discovered that this was the game I had always dreamed of, even without knowing it.
With an unusual isometric camera, controlling the players in that way was quite awkward, but once we got the hang of it, it was possible to find almost unlimited fun, especially if we were playing with other people.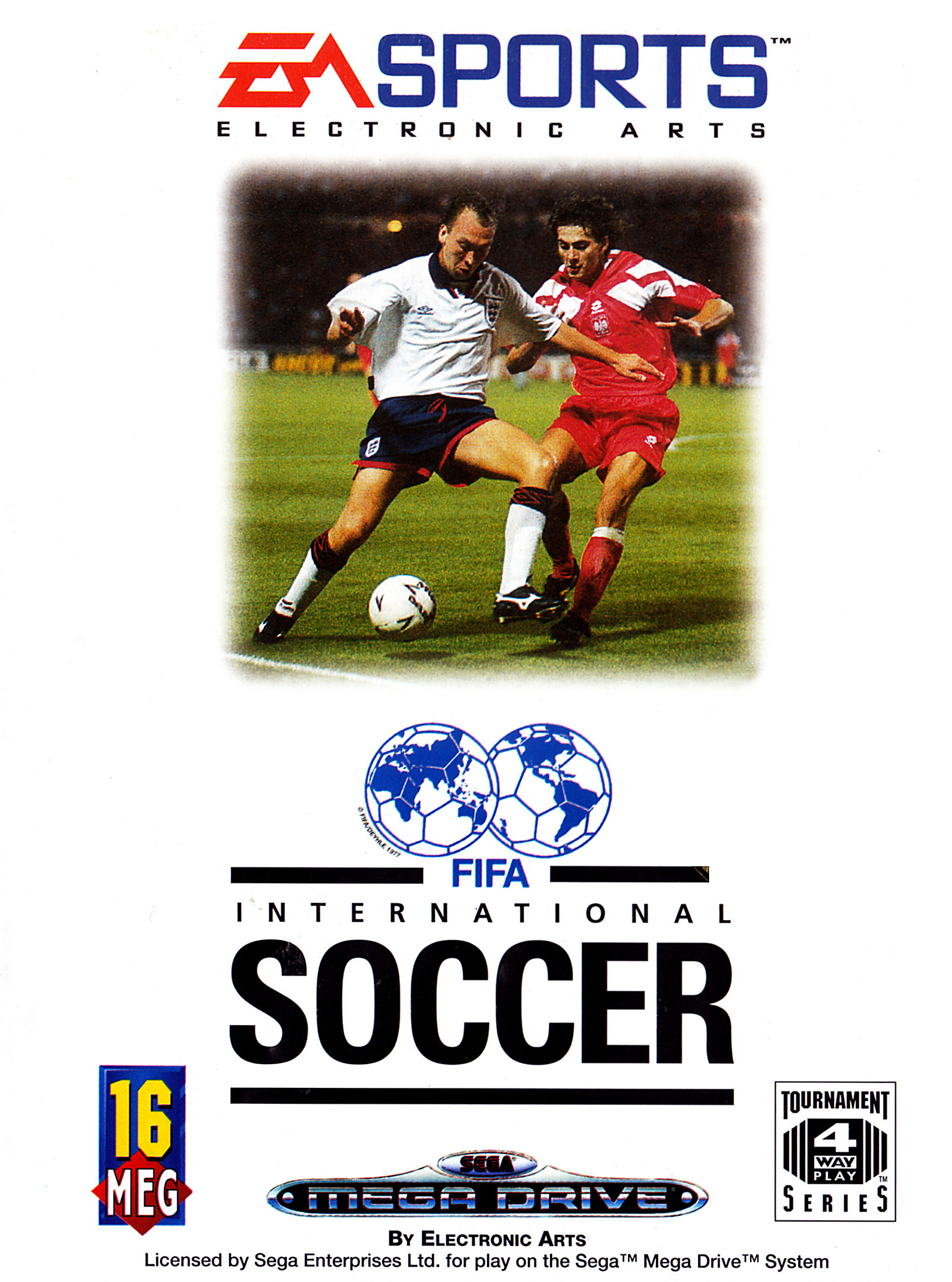 In fact, the best memories I have in relation to "FIFA 94″, as many people like to call it wrongly, are the countless afternoons I spent together with my friends playing in the most competitive championships and at a certain point, we even used a notebook to organize the disputes, given the limitations that the tournament mode had.
After so many hours spent in that game, we managed to discover on our own a series of tricks, such as standing in front of the goalkeeper when replacing the ball, but whoever scored a goal like that was always harshly criticized, even generating heated discussions and invariably being forced to score against his own goal, just to remedy the situation.
As I compulsively rented that Mega Drive cartridge, often staying at my house for a whole week, I was happy to be presented by my grandmother with the version of that game for my late Sega CD and from that moment on, my house went to be a permanent host for the World Cup for me and my friends.
FIFA International Soccer was also responsible for generating some legends, such as the Brazilian striker Janco Tianno, who loved to celebrate his goals with the typical punch in the air immortalized by Pelé or the midfielder Tito Mancuso, but in the end, the great merit of the game was to make us the real stars.
[alert variation="alert-info"]The Remembrando column was born there at Meio Bit and the intention with it was to talk about old games that I love. Now it will be published here, every week, but the intention is to give a more intimate view of the games, telling personal situations that remind me of these classics and that sometimes may have the total veracity of the reports compromised by my memory.[/alert]