The year was 1998. As I was making my second year of high school in fits and starts, trying to play as many games as possible, and in the midst of a flurry of expendable titles, I came across an innovative RPG published by Square. Her name was Parasite Eve.
After putting the disc in my PlayStation, I had the feeling of being punched hard in the pit of my stomach when I watched what I consider one of the most fantastic openings ever created for a game, where we see an entire audience go into "spontaneous combustion" during an opera. . There it became clear to me that this was no ordinary game.
Parasite Eve stood out for having spectacular graphics, a very good battle system and an excellent soundtrack, but it was its story and setting that fascinated me the most.
In it we take on the role of Aya Brea, a young policewoman from New York who escapes the incident and after confronting singer Melissa Pearce, another who was also not hit, the protagonist discovers that it was a mass murder carried out by the artist, who turns into a terrible monster and flees the place.
In the game, Melissa's paranormal powers come from mitochondria, independent organisms that ended up parasitizing the cells of living beings and after receiving a kidney transplant, the villain discovered how to control them, becoming extremely dangerous.
In addition to its very adult plot adapted from the novel of the same name written by Hideaki Sena, Parasite Eve differed from most RPGs by being set in the present day, allowing the player to visit known points of New York and have at their disposal items such as firearms, in addition to powers that Aya acquires throughout the adventure.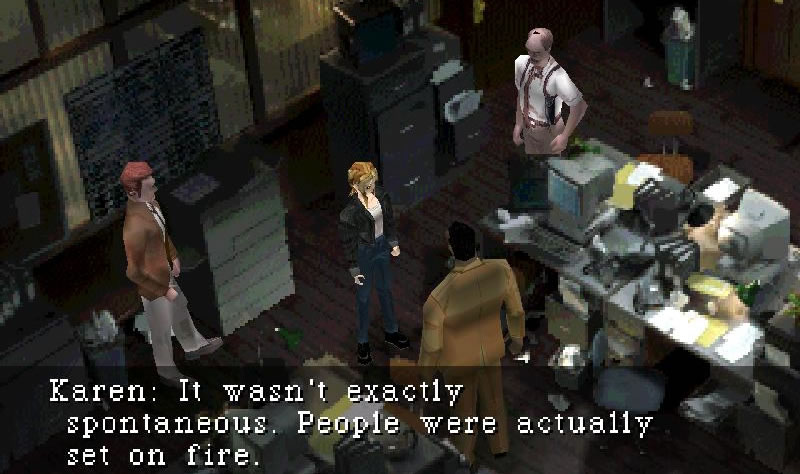 This game enchanted me so much that towards the end of that year, when the biology teacher divided the room into groups and asked each one to choose a part of the cells to do a work that should be presented to everyone, I was immediately sure that I and the other members would take the mitochondria and for a long time I was known at school as the "expert" on the subject.
I mean, even though Parasite Eve approached mitochondria in a fictitious way, the game managed to make me interested in them, leading me to research on the topic and making me like biology even more, in what I consider a clear example of how the Media can be a great way of disseminating (or at least encouraging) culture.
The Remembrando column was born there at Meio Bit and the intention with it was to talk about old games that I love. Now it will be published here, with the intention of giving a more intimate view of the games, telling personal situations that remind me of these classics and that sometimes may have the total veracity of the reports compromised by my memory.