If today the battle royales dominate the industry, there was a time when the attention of most PC gamers was focused on a mod. Using ARMA 2 as a base, in 2012 Dean Hall created a modification that caught people's attention because it was different from anything we had until then. It was there that DayZ was born, one of the biggest phenomena that games have seen in recent times.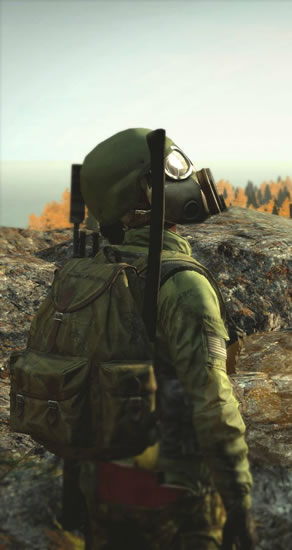 In it, we assume the role of a person who wakes up on a deserted beach without knowing for sure how he ended up there. After a few minutes of walking around the place, we soon discover that we are not alone, as a mysterious epidemic has turned almost everyone in the fictional post-Soviet region of Chernarus into zombies.
But did you notice I said "almost"? That's where one of DayZ's great insights comes into play. Rather than simply putting ourselves out there to survive the undead attacks as we look for food, water and weapons, the game does this by scattering other players across the huge map and how will each do their best to survive, who should we trust?
Yes, just as we might team up with other players to try to hold out a few more minutes in the dangerous place, we'll never know for sure which encounters will result in fierce firefights and if there's one thing that can make all the difference here is firing first or not.
With its mechanics allowing a game to never be the same as before and therefore generating several very interesting stories, it was no wonder the popularity the mod reached and realizing enormous potential there, Bohemia Interactive — which was the creator of ARMA 2 — arranged to hire Hall and commission an independent version of the game.
With the promise of keeping the essence of the modification, but delivering better looking graphics, a new interface and versions for PlayStation 4 and Xbox One, development began and several years later, what the owners of these consoles received is far from anything that deserves to be celebrated.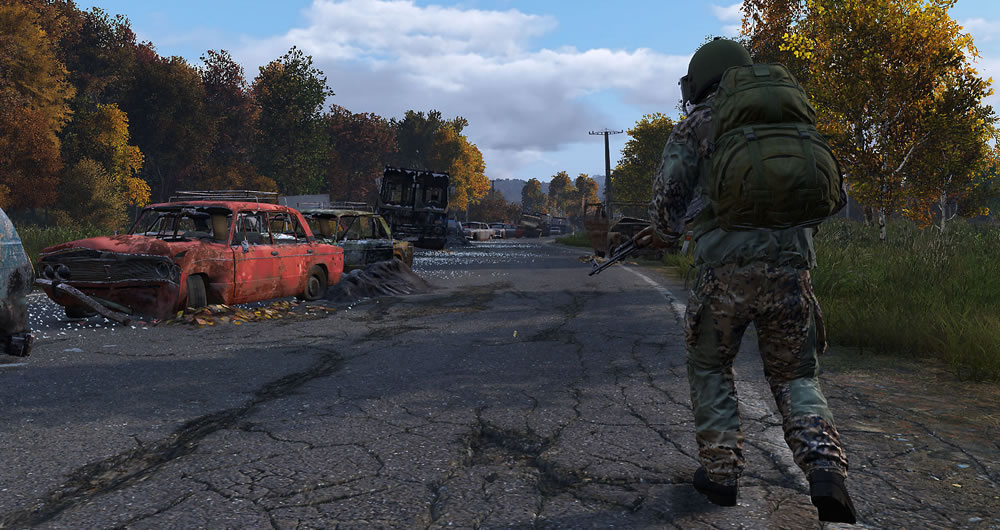 From a messy inventory system that will inevitably take more time to manage than it should, to problems with dropping frame rates, on consoles DayZ gives the impression of having been released before its time, even though it spent several years in development.
Add to that dated graphics, with understated backdrops and blurry textured characters, and as much as we try to take into account the open-world and online nature of the game, it's hard to swallow what the Bohemia team has achieved. Perhaps there was a lack of experience on the part of developers in relation to consoles, perhaps the engine used does not work well with these devices, but the fact is that technically this version seems much inferior to what we have already seen being delivered in video games from Sony and Microsoft.
However, of all the problems that DayZ has, and I'm not a few, the one that bothered me the most and has basically prevented me from playing, is lag. With an absurdly high response time that I don't remember seeing in another Xbox One game, wanting to shoot anything has proven to be an almost impossible task, thus deeply damaging the experience.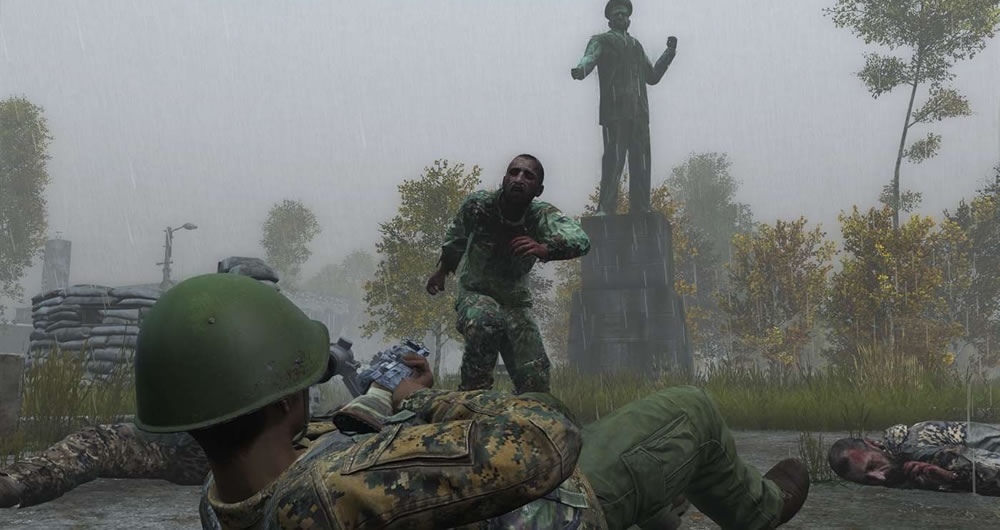 As it is a survival game and where we will face other people, to see that your actions are executed a few precious seconds later is something very disheartening and unless servers are installed in Brazil, which seems unlikely, facing a match of DayZ it will be going in knowing we don't stand a chance.
Worst of all is that the game has some good concepts, with the idea of ​​having to explore the map and collect resources being very cool and the freedom it gives us making room for us to live many stories. However, unless you're closer to the company's servers, it becomes difficult to recommend it on consoles and even if the lag doesn't bother you, I hope you'll have the patience to ignore the bugs, the interface, the graphics, the intelligence artificial that leaves something to be desired…
DayZ