How far would you go to save a person you love? This is a question that may seem easy to answer, but while playing Resident Evil Village, it insisted on staying in my head. In Ethan Winters' case, he was willing to risk his own life to find his daughter, but during a journey that will quickly take him from heaven to hell, he'll realize that there are things that can be much worse than death.
Building an empire in Total War: Rome Remastered Judgment Remastered – A detective in the lands of the yakuza
Spending three months after the events depicted in Resident Evil 7: Biohazard, Ethan and his wife are living in peace with their newborn daughter, when one night a tragic event turns the protagonist's world (again) upside down. Without wanting to go into detail about the event, be aware that it will place Ethan in the middle of a small European village, a place that seems to have stopped in time and where he will find that terror is back.
Because terror is precisely the highlight of Resident Evil Village, because if in its predecessor we had a more intimate experience, with the Bakers house passing a terrible feeling of claustrophobia, here everything will be bigger, more imposing and, in a way, terrifying. In the first few minutes in that place it will be clear how vulnerable we are and the way out will be to retreat, catch our breath and hope to find some help.
It will also be at the beginning of the painful Ethan Winters saga that we'll realize that, while in the previous story the focus was almost entirely on horror, here we'll see a much greater amount of action, recalling the direction the developer took with Resident Evil 4. Or that is, if in that frightening residence located in Louisiana the game tried to terrify us more with its heavy atmosphere, in this one we will have high adrenaline surges for the simple fact that we know that most of the time we are easy prey.
This change in style shouldn't please everyone, but for a series that has evolved, experimented and adapted so many times, it shouldn't be a problem for anyone who has been following these metamorphoses since the first chapter. Particularly, I always like the psychological horror style more, where a work creates a climate to keep us tense, but even so I really liked the "high octane" delivered with Village.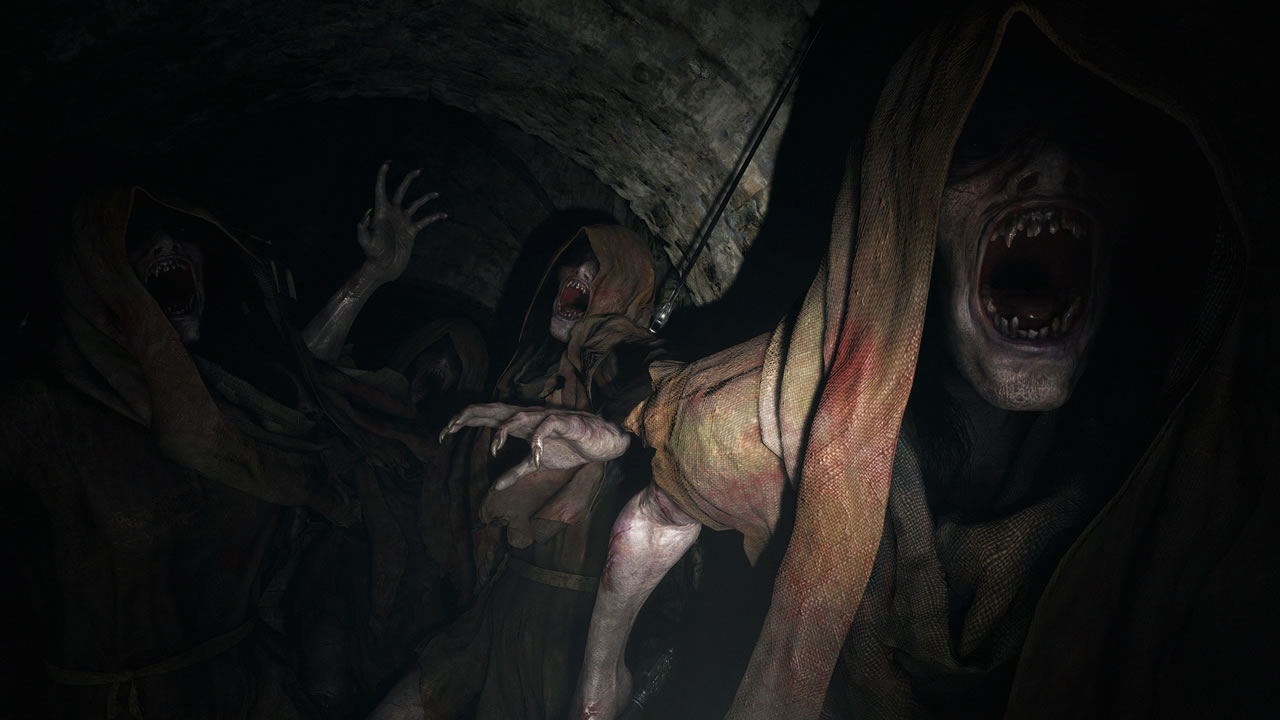 The big problem is that by imposing such a change and keeping the controls of the predecessor, Capcom ended up delivering an action game where gameplay seems too sluggish. With our character moving very slowly (even when running), they had to adjust the enemies' speed and so they are always advancing towards us at a slow pace, almost always serving as mere targets in a shooting range.
This is largely due to the camera chosen by the developers, again in first person. Yes, much of the tension experienced by Resident Evil Village is due to it, with our field of vision being quite restricted, but whenever it turns into a shooting game (which is quite common), the character's agility ends up being a downside, especially in boss battles.
The Bizarre Fantastic Four
Throughout the campaign we'll be introduced to a variety of terrifying beings, from werewolf-like mutants to muscular humans who act as modified soldiers. However, nothing beats the four lords who serve the great villain of the story, Mother Miranda. With their distinct powers and personalities, these characters also serve to divide Resident Evil Village into four areas, and a wise decision made by Capcom was to make each one of them have a slightly different pace than the previous one.
In the case of the popular Alcina Dimitrescu, her castle gives the clear impression that we are searching the mansion of the first Resident Evil, with several puzzles testing our intelligence and its dungeon counting on undead that act in a similar way to that game . Even the behavior of the huge woman seems to have been inspired elsewhere in the series, with her relentlessly chasing us around the place, just like the Nemesis did.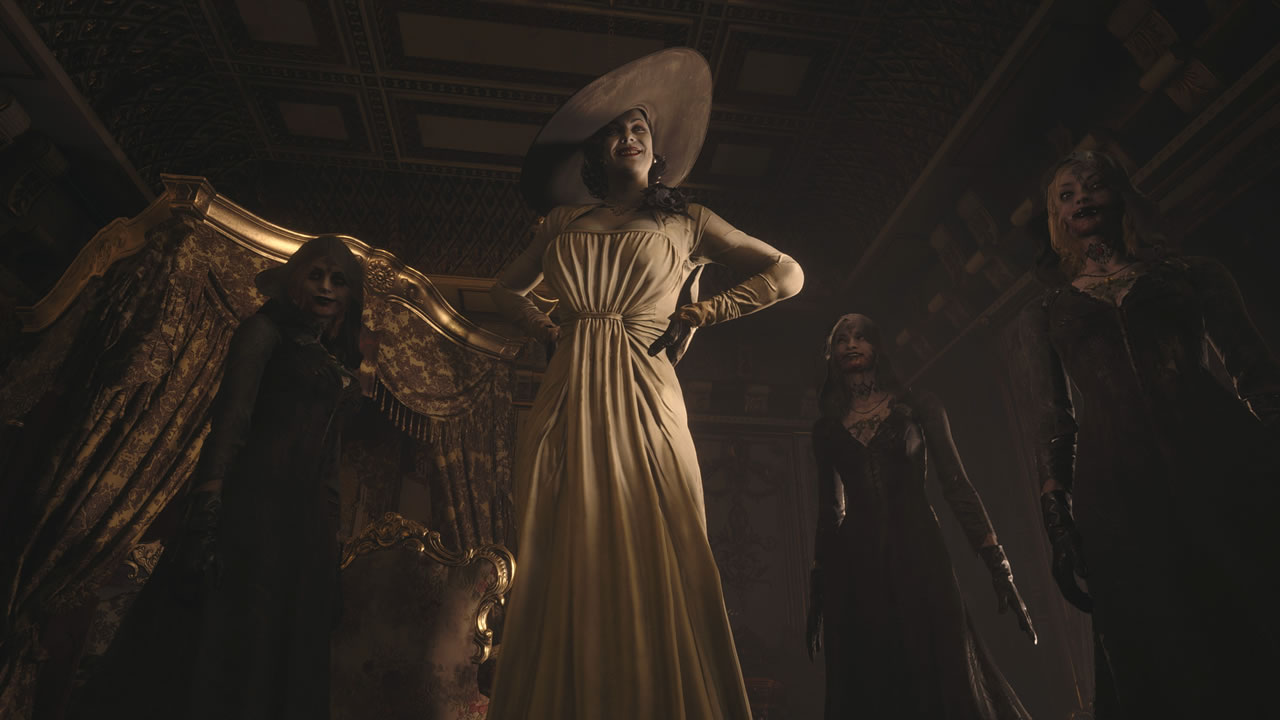 As we arrive at Casa Beneviento, the title will turn into a kind of cat and mouse game, with Ethan being more vulnerable than ever and the level of dread reaching an absurd level. This was obviously my favorite part of the Village, with the hostess being easily the scariest of the whole adventure and even though I still had nightmares about that thing that crawls through the darkness, in the end I regretted that that "ghost train" had reached the end of the journey so fast.
We will also have a visit to a dam, with the deformed person who takes care of the place not having managed to frighten as much as the woman with the dolls, but with the desolate scenery of his dwelling having impressed by its beauty. This was certainly the phase, if you can call it that, that scared me the least, being practically a walk in the park when compared to the rest of the campaign.
Finally, we will still have to face the Heisenberg factory and here again we will be chased by very powerful beings. I liked the setting, but again I missed puzzles and was a little disappointed that we just had to go from one point to another to get an item so we could continue the progression.
technical excellence
As in the previous chapter, Resident Evil Village is a visually impressive game. Most of the time the characters have a very good animation level and apart from Ethan's wife, who seems a bit artificial, the faces manage to give the impression of being real people.
This realism is also present in almost every setting, with Dimitrescu Castle looking as imposing as it should be; Donna Beneviento's dolls being frighteningly horrible; or the place where Heisenberg raises his army being quite oppressive. From high resolution textures to lighting effects that change according to the time of day, once again the RE Engine shows its power and the game serves as a beautiful sample of what the new generation of consoles can offer us.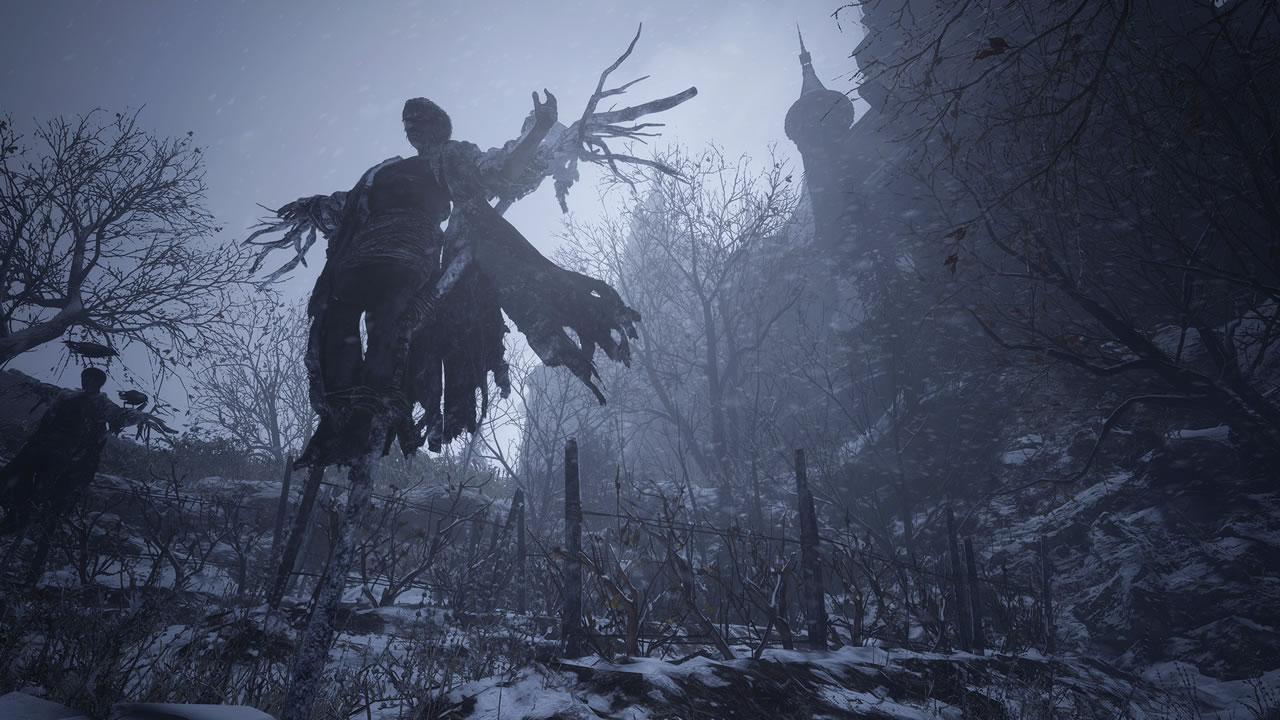 However, if there is one area that we can consider perfect in the game, it is sound engineering. Making several passages become even more frightening, thanks to her we can even notice the change in the protagonist's breathing according to the situation he is going through. It's noises that happen in a direction we're not looking, terrible grunts being made in the distance, subtle hints of something approaching, finally, a masterful work of Capcom and that makes the atmosphere as fantastic as it is frightening. For all that, it becomes practically mandatory to face Resident Evil Village using a good headphone, or at least a 5.1 audio system.
quite a trip
Even though it has some points that can be improved in future releases and with its history seeming a little disconnected from the idea of ​​a super corporation responsible for causing the zombie apocalypse, Resident Evil Village is a fantastic game, capable of delivering a dose of horror and another of action in the right measure. Its main campaign is not very long and could be completed in about 10 hours, but given the intensity of what we experienced in it, I don't think that's a problem.
And as much as the plot is not brilliant, it was really nice to know better the group of villains created for this chapter and the satisfaction I felt to see them defeated reinforced my opinion about how well they were created. It's just a shame that the final part (especially after the factory) is not up to the rest, giving the impression that we've fallen into another game, one that behaves even more like an FPS.
As for the question I asked at the beginning of this review, I have no doubt that I would be willing to go to the end of the world to protect those I love, but after facing Resident Evil Village, I just hope that down the road I don't have to. go through Casa Beneviento, because honestly, there is a limit to everything.